---
Te Ngaehe Wanikau
New Zealandhigh-level spiritual Maori leader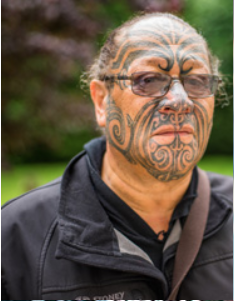 "I ahu mai au i runga i te hau mātao e pupuhi ana mai nō te tihi o Tongariro, Maunga tapu, Poutokomanawa."
"Upon the chill winds blowing from the sacred peaks of our ancestor mountain Tongariro, the heartbeat of our people, I was born.""
The Tongariro National Park – the first to be inscribed with dual world heritage status for its environmental landscape and cultural values – is Mount Tongariro. The Ngāti Hikairo ki Tongariro people are the guardian authority for the mountainous range and his environs, and are a sub-tribe to the Ngāti Tuwharetoa people. Te Ngaehe is a researcher and advocate for liberal Māori educational pathways and also supports his tribe to mediate, negotiate, strategise and communicate to effect co-governance and co-management of their environment within his tribal district with Crown agencies.
Allan Munn
New ZealandDirector of Conservation for the central North Island of New Zealand
---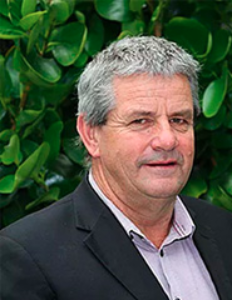 Allan Munn is currently the Director of Conservation for the central North Island of New Zealand. This region includes the Tongariro National Park. His early working years were spent with the New Zealand Wildlife Service working on endangered species. He has played a leading role in the recovery of the Chatham Island black robin and the critically endangered Kakapo. Following a period at Victoria University, Wellington, NZ he was the manager for the Department of Conservation on the Chatham Islands and following that some years in management roles in Gisborne and Fiordland National Park. From 2002 until 2013 Allan left the New Zealand public service spending these years farming and commercial fishing from Hawkes Bay and Fiordland before returning as a Director for the Department of Conservation in Southland and Otago. The last year he has been based in Taupo where a large focus of the work revolves around dealing with increasing visitor pressures to our National Parks and wild places.