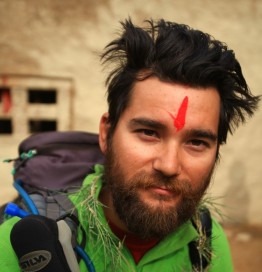 Dawa Steven Sherpa is a tourism entrepreneur and an environmental activist. He is an articulate and motivating speaker and was a keynote speaker at Sustainable Summits 2014, Golden, USA.
Dawa has climbed Mt. Everest twice, as well as other 8000m peaks including Lhotse and Cho Oyu, and trekked the entire length of the Nepal Himalaya in 99 days over 1555km. Dawa also has the unique accolade of setting up the world's highest Bakery at Everest Base Camp (5330m/ 17,500ft). Under Dawa Steven's leadership, more than 150 climbers from 18 different nations have summited Mt. Everest. On these expeditions he pioneered environmental practices to make Himalayan expeditions cleaner, such as collecting 15,000 Kgs of garbage from the slopes of Mt. Everest.
Dawa's environmental and conservation work has been recognized and awarded by IUCN, WWF and International Olympic Committee, amongst others. He is a climate change ambassador for WWF and patron of the Duke of Edinburgh's International Award Nepal.
He currently heads his family business that is focused on trekking tourism and mountaineering (www.asian-trekking.com).